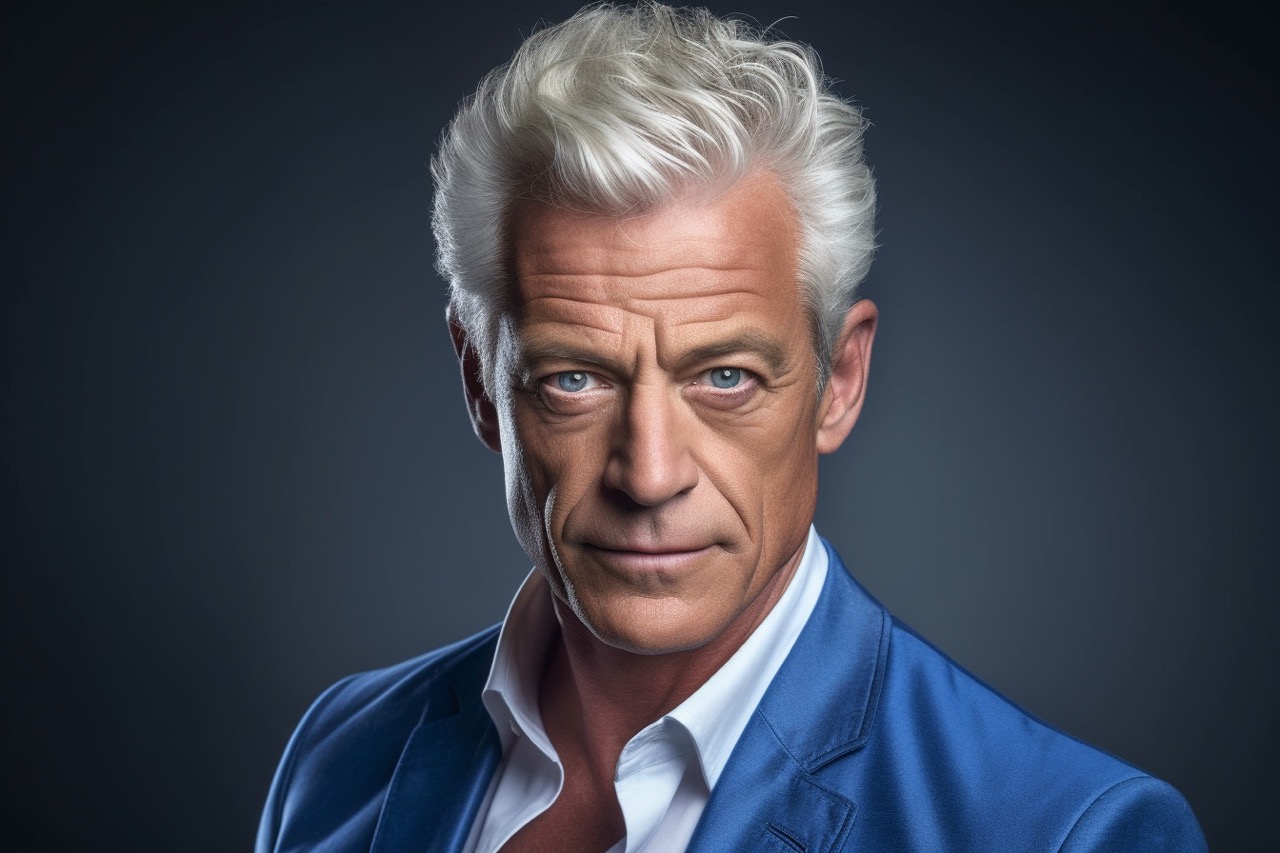 13 May

7 Secrets to Amazing Headshots for 2023

Posted at 05/13/2023 20:19h

in

Blog

In the era of digital first impressions, headshots hold immense power. A compelling headshot can capture attention, convey professionalism, and leave a lasting impact on your audience. To help you achieve amazing headshots in 2023, we've curated seven secrets that will elevate your portraits to new heights. From posing techniques and lighting mastery to wardrobe selection and collaboration with a professional headshot photographer like Violet Gorgi, this article will empower you to create headshots that truly reflect your unique brand identity.
I. Secret 1: Mastering Posing Techniques
To create captivating headshots, mastering posing techniques is key. Learn how to strike natural and confident poses that showcase your personality and authenticity. Violet Gorgi, an esteemed headshot photographer, recommends specific poses to bring out your best features and create a connection with the camera.
II. Secret 2: Harnessing the Power of Lighting
Understanding lighting and its effects is crucial for exceptional headshots. Explore various lighting setups and discover how they can enhance your facial features and add depth to your portraits. With Violet Gorgi's expertise, leverage the power of lighting to create stunning and impactful headshots.
III. Secret 3: Nailing Wardrobe and Styling
Your wardrobe and styling choices significantly influence the outcome of your headshots. Uncover the secrets to choosing outfits that align with your personal brand and convey the desired message. Violet Gorgi's guidance will help you select the right colors, accessories, and styles to create visually striking and cohesive headshots.
IV. Secret 4: Utilizing Location and Backgrounds
Expand your headshot possibilities by exploring different locations and backgrounds. Discover how selecting the right environment can enhance the storytelling aspect of your portraits. Violet Gorgi, known for her expertise in environmental portraiture, will guide you in selecting locations that complement your brand and add depth to your images.
V. Secret 5: Collaborating with a Skilled Headshot Photographer
Partnering with a professional headshot photographer like Violet Gorgi is a game-changer. Learn the benefits of collaborating with an expert who understands the nuances of capturing impactful headshots. Violet's unique approach and ability to create a relaxed and comfortable environment will ensure your portraits are a true reflection of your personal brand.
VI. Secret 6: Expressing Authenticity and Confidence
Authenticity and confidence are essential elements of compelling headshots. Discover techniques to express your genuine emotions and approachability. Violet Gorgi's guidance will help you convey confidence and trustworthiness through effective body language and expressions.
VII. Secret 7: Post-Processing and Retouching for Perfection
The final secret to amazing headshots is post-processing and retouching. Understand how to enhance your images while maintaining a natural appearance. Collaborate with Violet Gorgi to tailor the editing process to your preferences, ensuring your headshots are polished yet authentic.
Frequently Asked Questions
1. Can headshots impact personal branding beyond online platforms?
Absolutely! Headshots play a vital role in print materials, presentations, speaking engagements, and networking events.
2. How can headshots contribute to career advancement?
Headshots can make a lasting impression on recruiters and employers, increasing your chances of securing interviews and advancing your career.
3. Can a headshot session accommodate multiple outfit changes?
Yes! Discuss your outfit change preferences with Violet Gorgi to maximize the variety and impact of your headshot session.
4. How often should headshots be updated?
It's recommended to update headshots every two to three years or when significant changes occur in your personal brand or appearance.
5. What role does retouching play in headshot photography?
Retouching is done to enhance your headshots while maintaining a natural look. Violet Gorgi employs professional retouching techniques to ensure your portraits are flawless yet genuine.
6. Are headshots only for professionals?
Headshots are valuable for professionals across various industries, including entrepreneurs, actors, models, and artists. They contribute to personal branding and leave a lasting impression on your audience.
By applying these seven secrets and working with a talented headshot photographer like Violet Gorgi, you can achieve headshots that truly showcase your individuality and elevate your personal and professional branding in 2023.